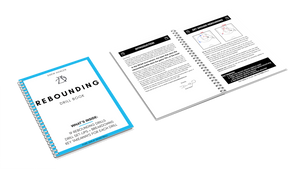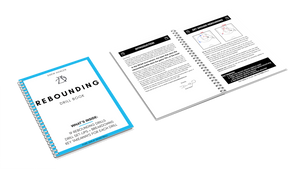 Rebounding Drill Book
These competitive drills will improve your team's ability to dominate the rebounding battle and will have your players boxing out (or hitting & getting) and crashing the glass harder and more consistently than ever before.
Rebounding is not flashy or fancy, and often times goes uncelebrated, but it helps you win games, which is all that matters. Great players are willing to do whatever it takes to give their team a competitive advantage, which means that all great players should take pride in rebounding. Rebounding is one of the only things that a player cannot do too much of. Coaches might complain if a player shoots too much or dribbles too much, but rarely, if ever, will a player get in trouble for rebounding too much.
If you want your team to win the rebounding battle, you must practice rebounding daily and get your players to buy in. Encourage them to assume every shot is going to be a miss, demand them to pursue every rebound (or sprint back if that is their responsibility) and celebrate their efforts when they deliver a blow or secure a rebound out of their area.
Our Rebounding Drill Book consists of 19 high intensity drills you can incorporate into your practices immediately. This coil-bound book is easy to bring with you to any practice or workout!